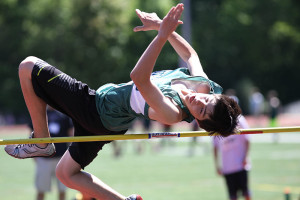 Welcome to the website for the 11th Massachusetts Middle School Track and Field Championship Meet.  All middle school track and field athletes from public, private, and parochial schools, in grades 5-8, who meet the qualifying standards, are welcome to participate. Please review the website for all meet information and registration deadlines.
Division 2 Schools
Date: Friday, June 9, 2023 – 3:30 PM start
Rain date: Monday, June 12, 2023
Facility: Gardner High School
Division 1 Schools:
Date: Saturday, June 10, 2023 -10:30 AM start
Rain date: Sunday, June 11, 2023
Facility: Gardner High School
Division 3 Schools:
Date: Saturday, June 10, 2023 – 3:00 PM start
Rain date: Sunday, June 11, 2023
Facility: Gardner High School
Registration:
All meet registrations will be done at www.coachoregistration.com
Deadline for Intent to Enter online form is Friday, May 26, 2023.
Deadline for on-time CoachO entry is Friday, June 2, 2023.
Boys and Girls from the SAME school should be entered into the registration system under the SAME account.
An additional fee of $75.00 is charged for Late CoachO entry between Saturday, June 3, 2023 and Tuesday, June 6, 2023, 2 p.m.
Meet Fee Payment or school purchase order must be received by Wednesday, June 7, 2023.   A $100 late fee will be assessed if a purchase order or payment is not received by this date.  
There are no day of meet entries.
Entry Fees:
The entry fee is $9.00 for each team athlete participating at the meet or $8.00 for each team athlete if you register 40 or more athletes.
The entry fee for an unattached athlete is $25.
Note that you owe for each entry made on-line. There are NO REFUNDS for scratches or "no shows."
All entry fee questions should be sent to the [email protected]
Meet Rules and Guidelines:
The Meet Director requires that you complete an Intent to Enter form by 9 p.m., Friday, May 26, 2023.  Click

INTENT TO ENTER

The USATF rule book will be followed during the meet.
Athletes who participate on another school sport during the spring, other than track and field, are not eligible to compete for their school team.
No combined schools or town "All-Star" teams.
No athlete may be entered in more than two events, including relays.  Entry as an alternate counts as one of an athlete's two events.  For example, Julie can be entered in the long jump and the 4×100, but not the long jump, 100m and 4x100m.
There is a maximum of 3 entries, per school, per event.
Schools may enter one relay team per event.
Event scoring is as follows: 10-8-6-5-4-3-2-1.
Divisions are based on 2022-2023 enrollment data (grades 6-8) posted on the DESE website.  Click HERE to find your school's enrollment(Grades 6-8 only).
Division 3 – 400 and under;
Division 2 – 401-700;
Division 1 – 701 and up.
If a school has a grade that is not eligible to compete, the enrollment for that grade will be subtracted from the school's total enrollment number (grades 6-8).  A letter from the school's Principal must be emailed to the Meet Director stating what grade is not eligible to compete.  NEW If a school does not have an 8th grade(meaning the 8th graders from that district attend the high school instead) then that school drops down a division.  If a school has an 8th grade but their 8th graders have to compete with the varsity program in that district, they MAY compete with their middle school team at this meet.  If a district has any 6th-8th graders who are enrolled in a high school that does not have a middle school team, they may compete as a "middle school team" under their school name, but may NOT be combined with kids from a different school(example an upper elementary school).  Any other unusual configuration/circumstance will be reviewed by the Meet Director who will make the final determination based on the integrity of the meet. 
Private schools must email enrollment data (boys and girls) to the meet director.
The top 8 finishers in each event (including relay teams) receive a medal.
The top 3 boy's and girl's teams in each division will bring home a team plaque.
Live Results will be available at the meet.  A QR code will be displayed at the meet and placed in each coach's packet.
All competitors in the throwing events and long jump will receive 3 attempts.
All long jumpers and high jumpers should arrive to the meet with their steps pre-measured. Measuring tapes will be attached to the long jump runways and high jump areas to assist athletes.
Throwing and long jump competitors will be grouped in flights based on entry marks. Flights will compete from shortest distance qualifiers to longest distance qualifiers.
Throwers must use the throwing implements provided at the meet.  Any thrower using his/her own implements will be disqualified.
Timing for all track events is Fully Automatic Timing.
If a track athlete misses his or her heat, no accommodations will be made to squeeze him or her into a later heat.
Non-competitors (parents, coaches, and athletes) are NOT allowed inside the fence surrounding the track.
Insurance Waiver:
The meet is sanctioned by USA Track & Field. Each competitor must submit an Assumption of Risk / Waiver signed by a parent or legal guardian (not the coach) before they will be issued any bib number or be allowed to compete. It is the coach's responsibility to submit a signed document for each athlete they have entered. These must be presented on meet day, and be ordered alphabetically. After verification, the coach will receive their meet materials.
An Athletic Trainer and EMT will be onsite.
Contact Info:
Meet Director:  [email protected]
Payment Address:
Northeast Middle School Meets, 4 Parsons Road, Hubbardston, MA  01452
Miscellaneous:
General admission is $6.00.   Kids under 12 get in for free.
A refreshment concession will be available.
Meet T-shirts and sweatshirts will be sold.